Vessel repairs, survey and maintenance in Lyttelton dry dock
Every aspect of dry dock requirements can be managed from pre-contract information to the completion of required works and beyond.

Work undertaken in the dry dock includes — hull, deck or engine repairs, structural, plating and tank repairs, tailshaft and propeller survey and repairs, preparation and painting, echo sounder installations and any other underwater repair/modification required.

The Lyttelton dry dock is located adjacent to Stark Bros Ltd main workshop facilities.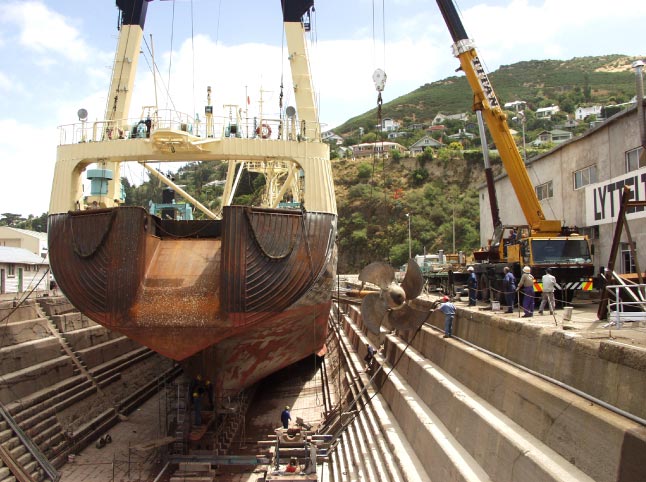 Work undertaken on the dry dock
Hull, deck or engine repairs
Structural, plating and tank repairs
Tailshaft and propeller survey and repairs
Preparation and painting
Echo sounder installations
Any other underwater repair or modification


Lyttelton dry dock specifications
Floor length 137.15 metres
Floor width 14 metres
Top length 146.75 metres
Entrance width 18.80 metres
Maximum draft 6.1 metres (subject to vessel type)