COMMERCIAL FISHING COMPANY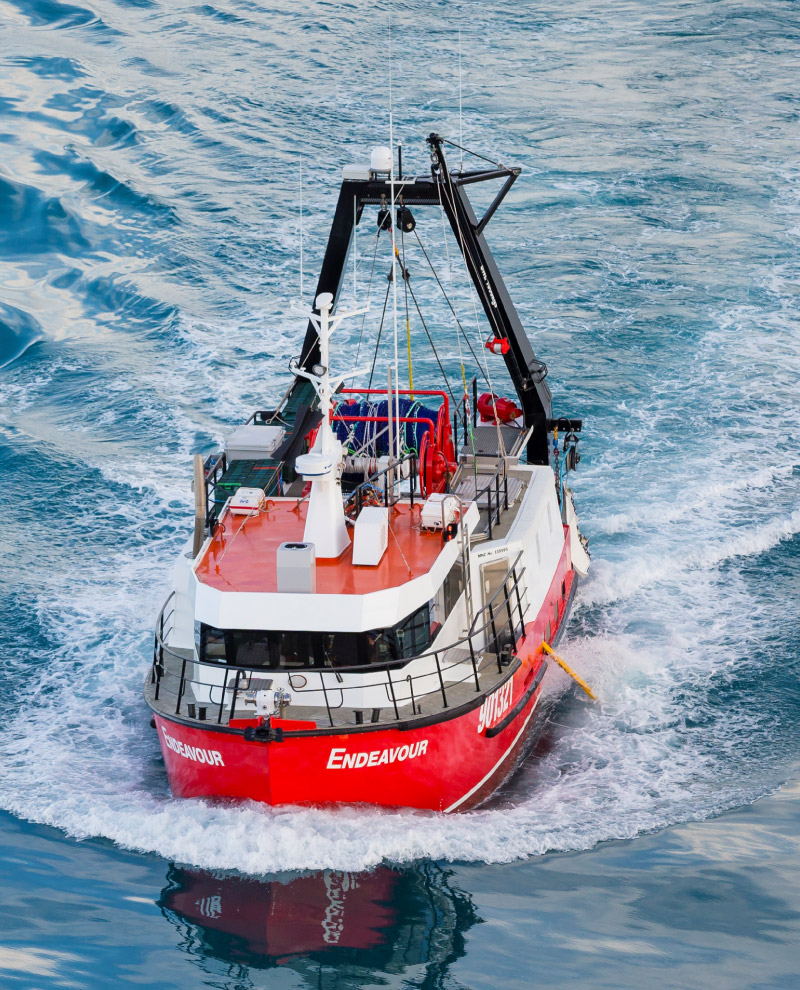 True understanding of requirements for commercial fishing vessels
Ocean Fisheries Ltd is a Commercial Fishing company based in the Port of Lyttelton that has been proudly owned and operated by the Stark family since 1967.

Over the years the fishing operations have strengthened Stark Bros in many ways, not least in allowing us to keep staff actively employed during what would have otherwise been non-productive or downtime periods by building new vessels that have an end use.

The knowledge gained through the operation of Ocean Fisheries Ltd enables Stark Bros Ltd to truly understand the requirements of commercial fishing vessels and indeed the larger picture of the actual operation of a commercial fishing company.

It also means that Stark Bros is at the forefront of designing and building commercial vessels, particularly Inshore Fishing Trawlers and other displacement vessels.

The positive outcome for Ocean Fisheries Ltd is that it operates the most modern fleet of inshore fishing vessels in New Zealand, with each vessel building on the knowledge of the last.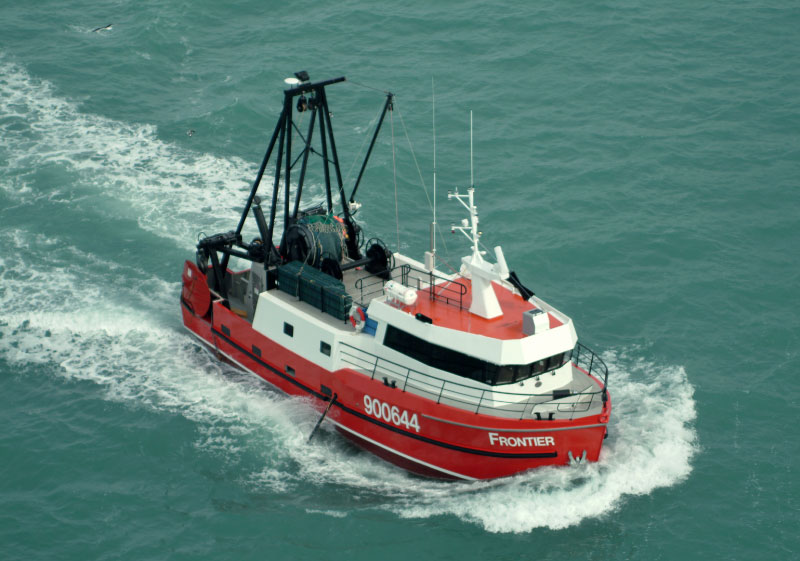 FV Frontier
19m Steel Trawler
Launched August 2004
Crew consists of a Skipper and three crew members. FV Frontier economically operates within a wide range of fishing areas, from traditional inshore "market" fishing through to deepsea/offshore fisheries.
FV Nessie J
13m Timber Trawler
Launched March 2009
Crew consists of a Skipper and one crew member. FV Nessie J is based from Lyttelton and fishes five days per week, as has become tradition for the vessels operated by Ocean Fisheries Ltd.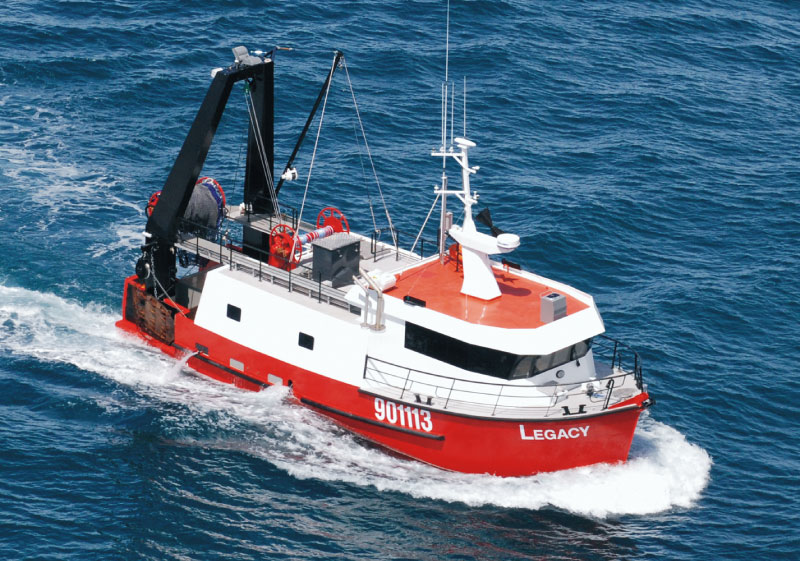 FV Legacy
16.8m Steel Trawler
Launched February 2012
Crew consists of a Skipper and two crew members. FV Legacy fishes, alongside FV Frontier, FV Nessie J and FV Endeavour on the East Coast South Island, fishing depths from 10m to about 500m.
FV Endeavour
17.2m Steel Trawler
Launched August 2016
Crew consists of a Skipper and two crew members. FV Endeavour is fully equipped with a variable pitch propeller, onboard salt water ice maker, computer controlled split hydraulic winches with auto scrolling, and will fish alongside our other vessels.