Our Beginnings
These days, Stark Bros is recognised as one of the country's leading marine engineers, an enduring family business that now employs more than 40 people, but it all began in the front room of Frank Stark's family home in 1958. Frank built his first boat in their lounge and had to remove the windows to get the boat out.

Born in 1938 in Bluff, where his father managed the tank farm, Frank was around 13-years-old when the family moved to a house on Brittan Terrace in Lyttelton. As a young boy Frank would watch boats being built in Bluff and realised that was what he wanted to do. When he left Lyttelton West School he did a building course before securing a boat building apprenticeship with JM Millar. In 1958 after finishing his apprenticeship, he started out on his own.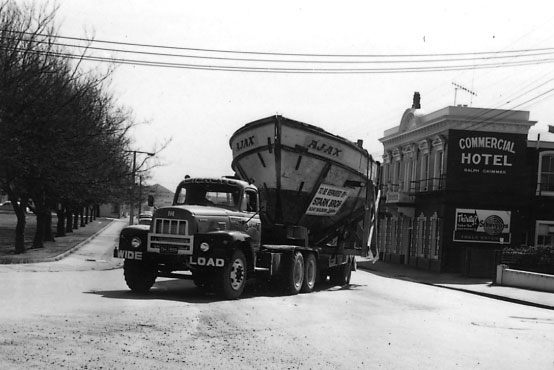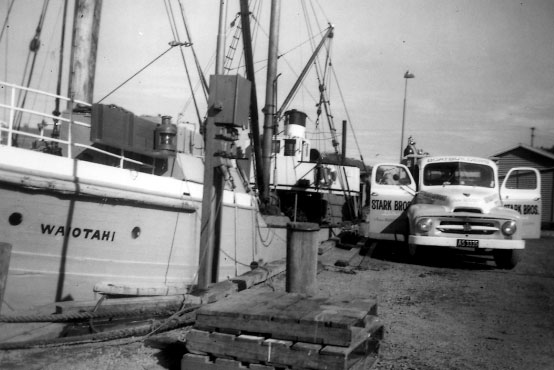 How we grew...
Current CEO Andrew Stark, Frank's son, says "He didn't just build boats, he did a bit of everything. He did work around the tank farm concreting paths, did stone work around Lyttelton and he got the contract for cutting grass for the pipeline over the hill. It's like when he was pouring concrete paths, he started out mixing on a sheet of tin, later on he got a hand mixer and later on he got a motor mixer. It was the same with the boats really. He started off with a small shed he built at the bottom of Godley Quay and that shed gradually got a lot bigger. He had a lot of strings to a lot of bows. He was a very practical guy."

The Chatham Island crayfish boom in the 1960s gave the business a huge boost with new boats being built and repairs needed to existing boats. Frank's brothers joined the business, including present general manager Ralph Stark. The first apprentice, John Hall, was taken on in 1963.

Frank married Liz in 1967 and in later years their sons Andrew, Tim and Cam would join the company.

The concept of a family business ran right through the company, Andrew said. "Dad always had an ability to see the potential of the person rather than the person that was standing in front of him. He always helped people where he could, sometimes it would be giving people a job, giving away materials or not charging someone for the job. He really liked being hands on. He always had a pair of overalls and liked to get down and do some work with the workers. One of his rules was: 'Never give anyone a job that you wouldn't be prepared to do yourself'."

"He was pleased with the achievements of family and staff and when things went well or we built a new boat he didn't see it as his achievement. He always recognised it was a team of family and staff and together we could achieve a lot whereas individually you could not. He's always ingrained that into us and our staff."

Frank passed away in 2010, but Stark Brothers continues to thrive as a family business, embracing new techniques and technologies while staying true to Frank's ideals and values as to work, management and integrity.