FV Endeavour was officially launched on 30th August 2016 amid a large crowd of supportive staff, contractors and suppliers.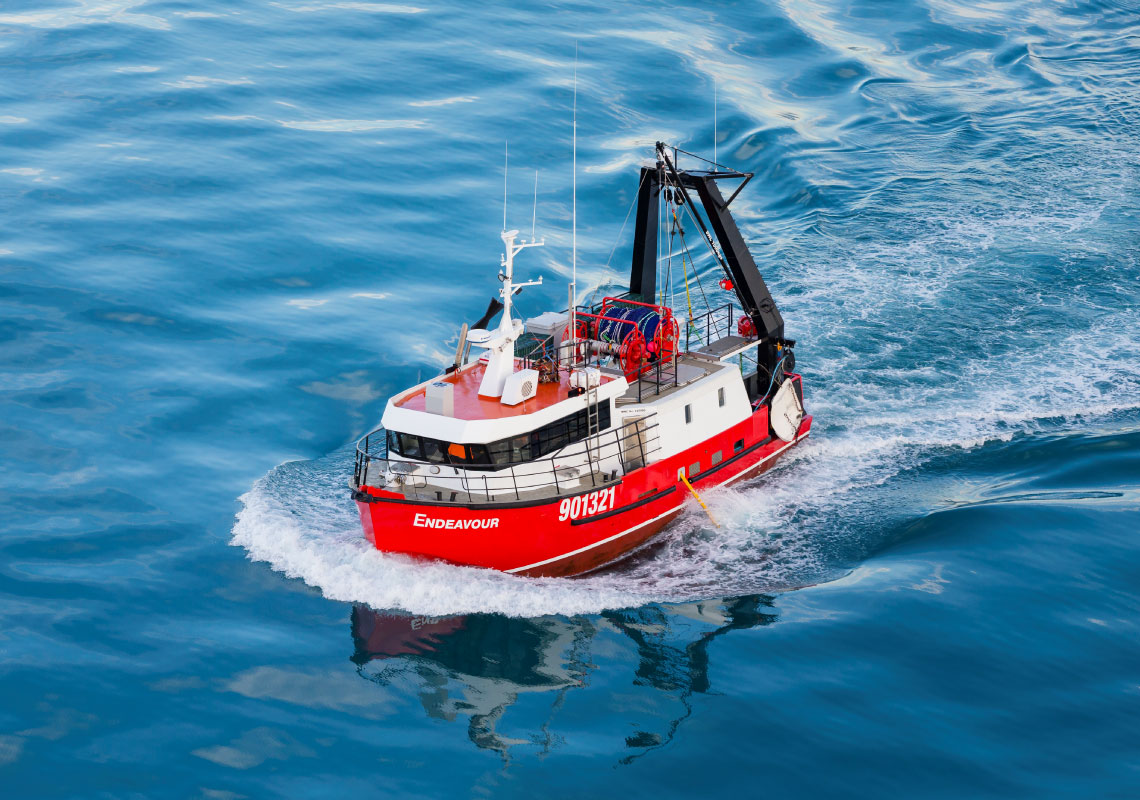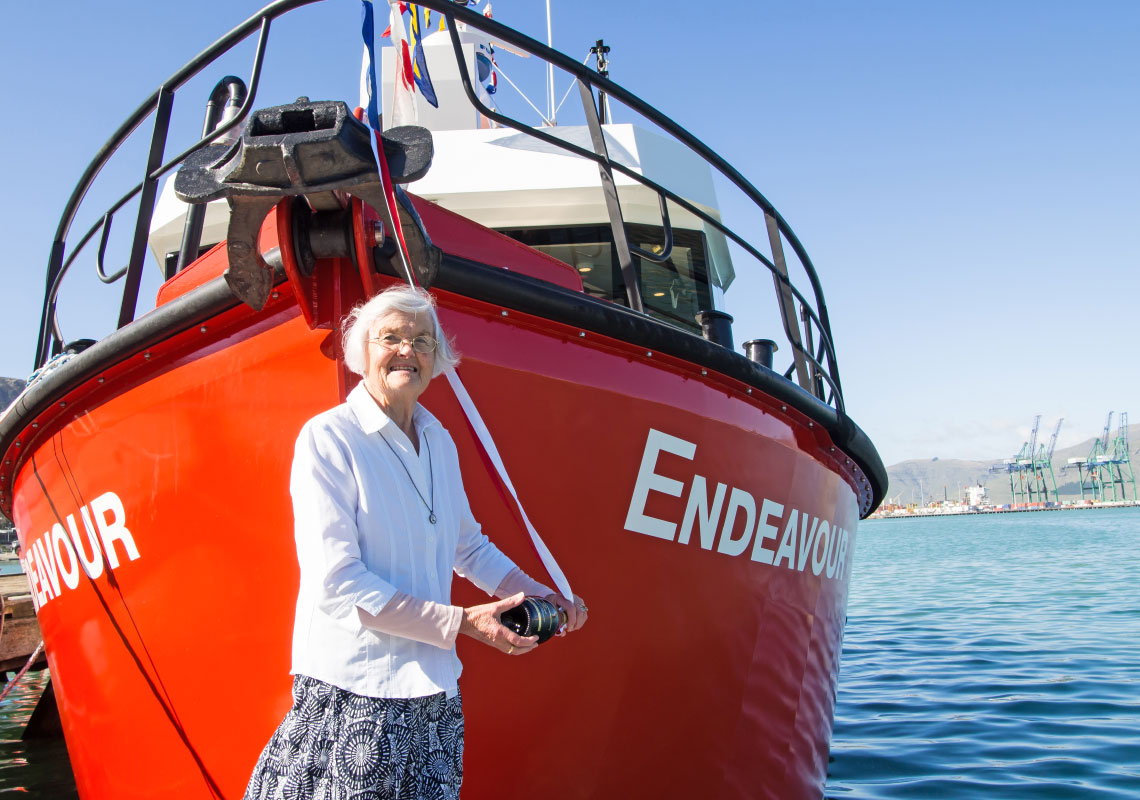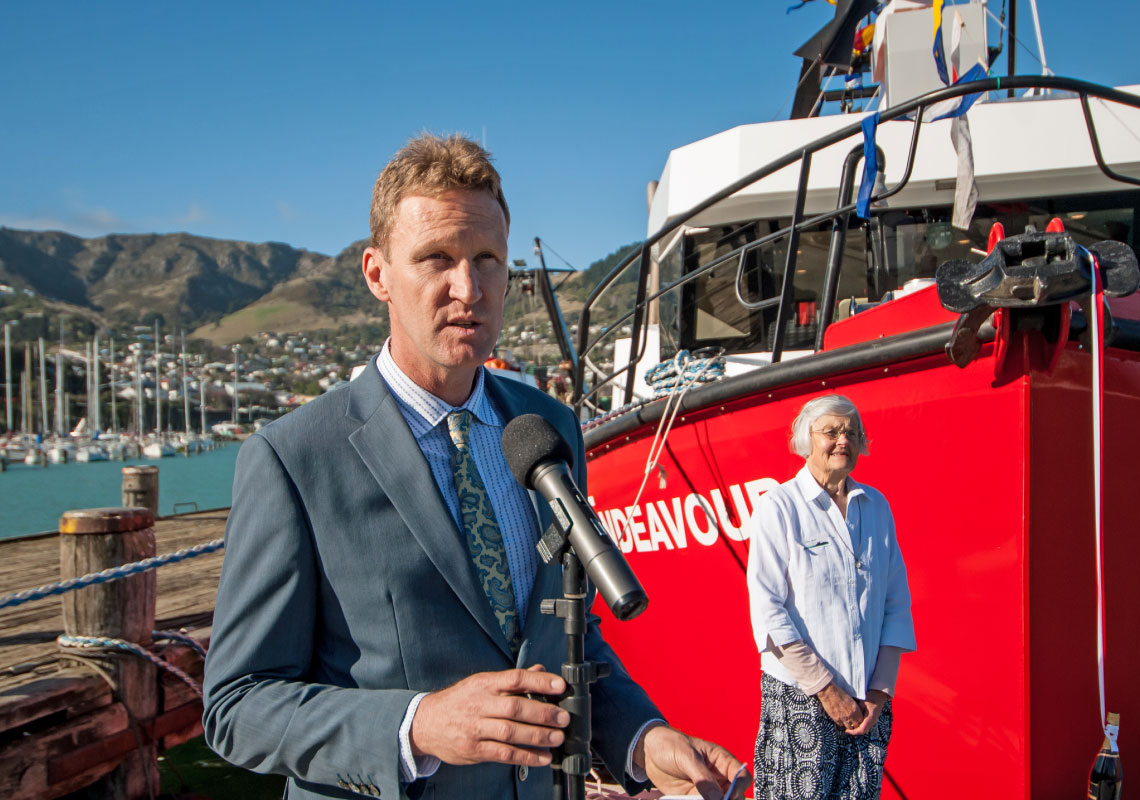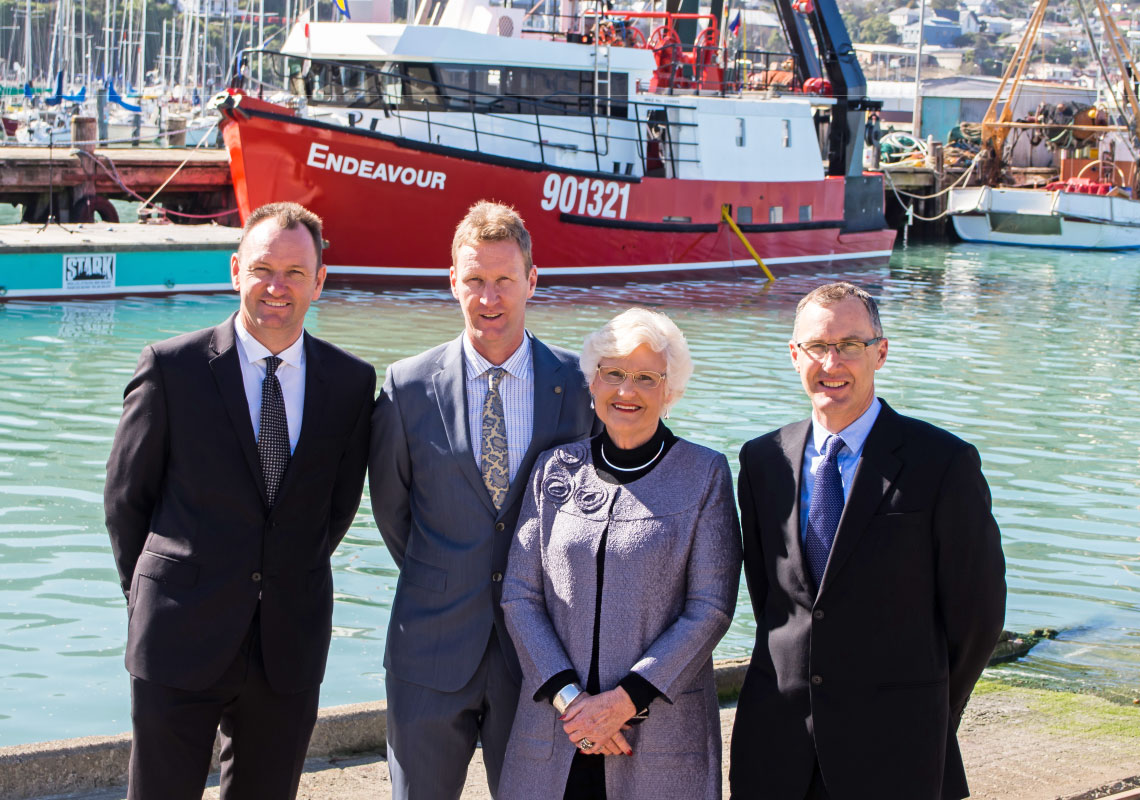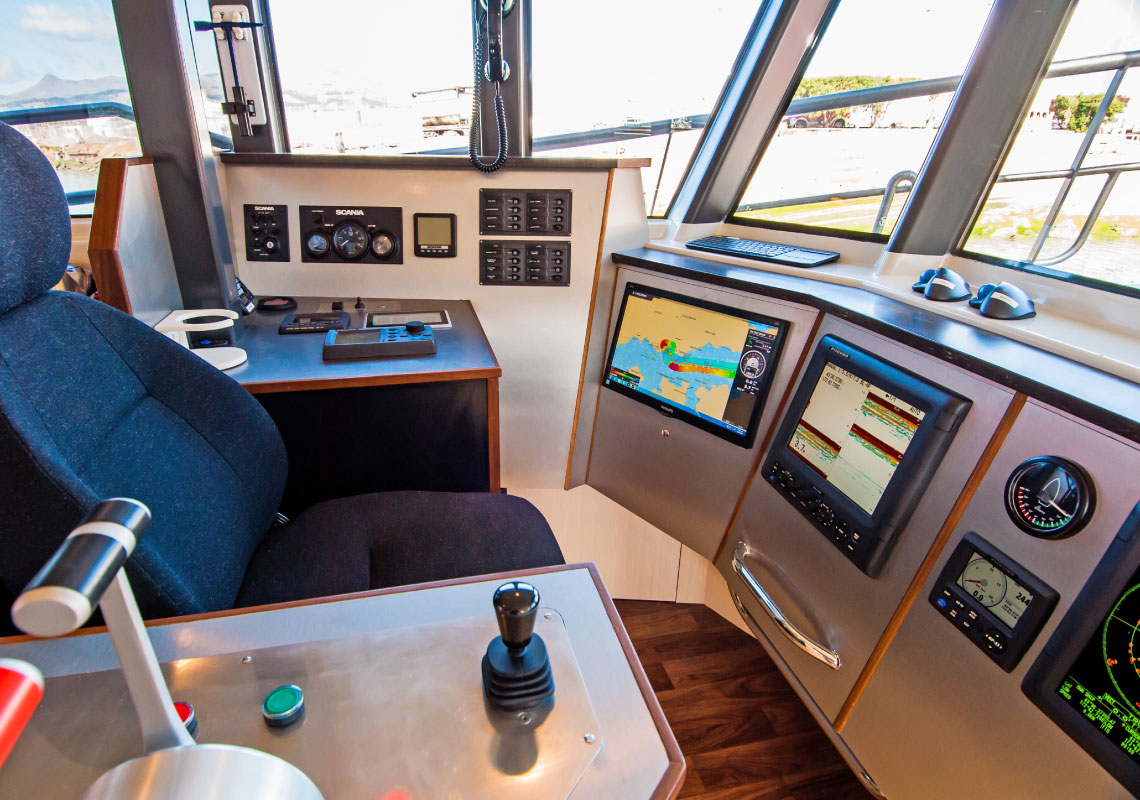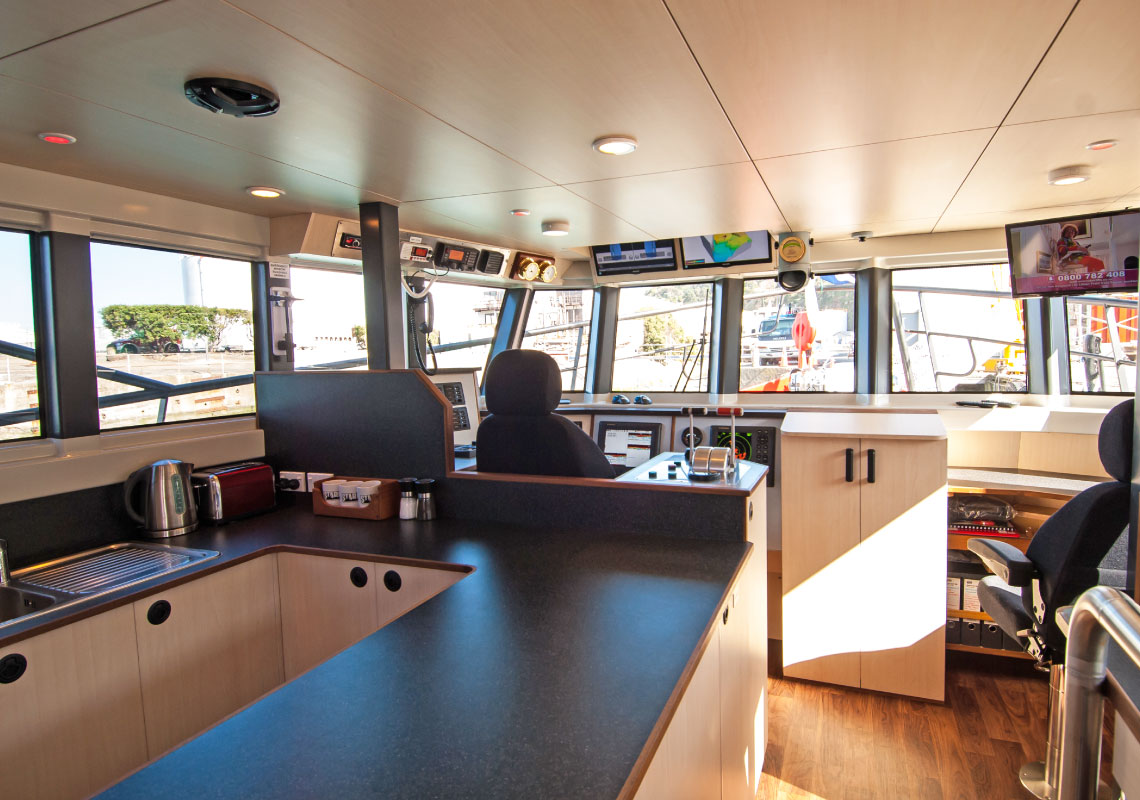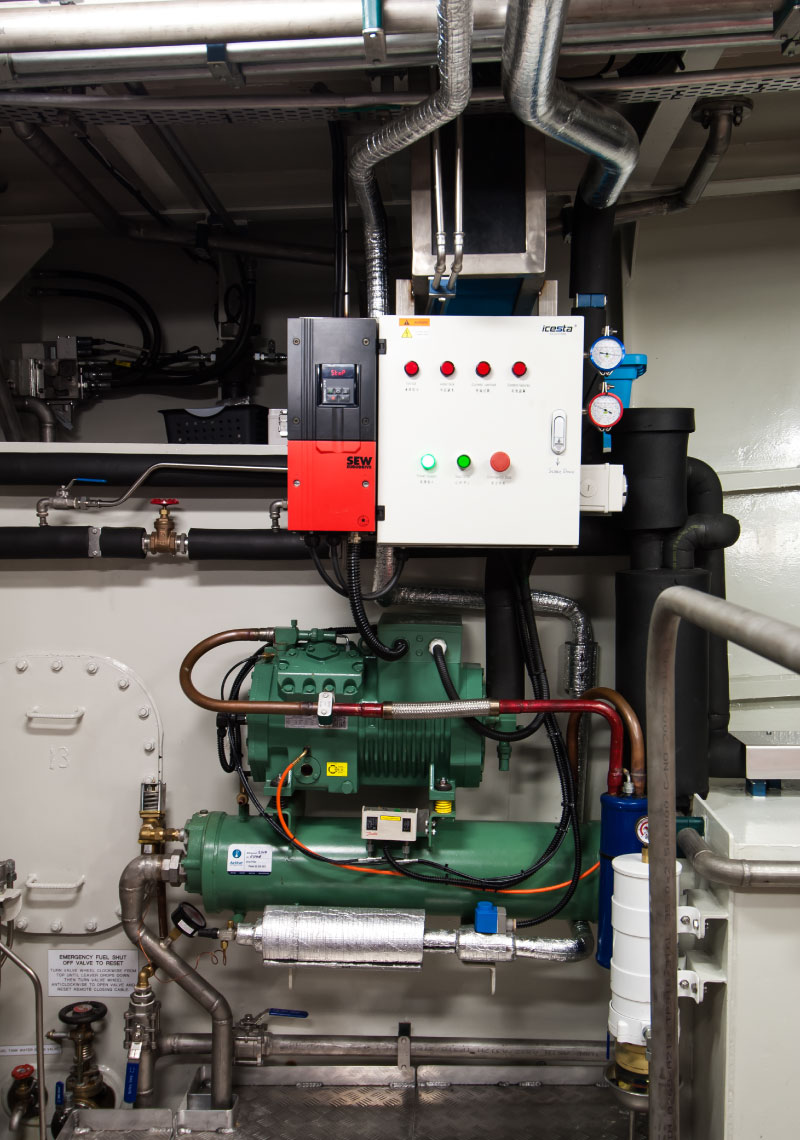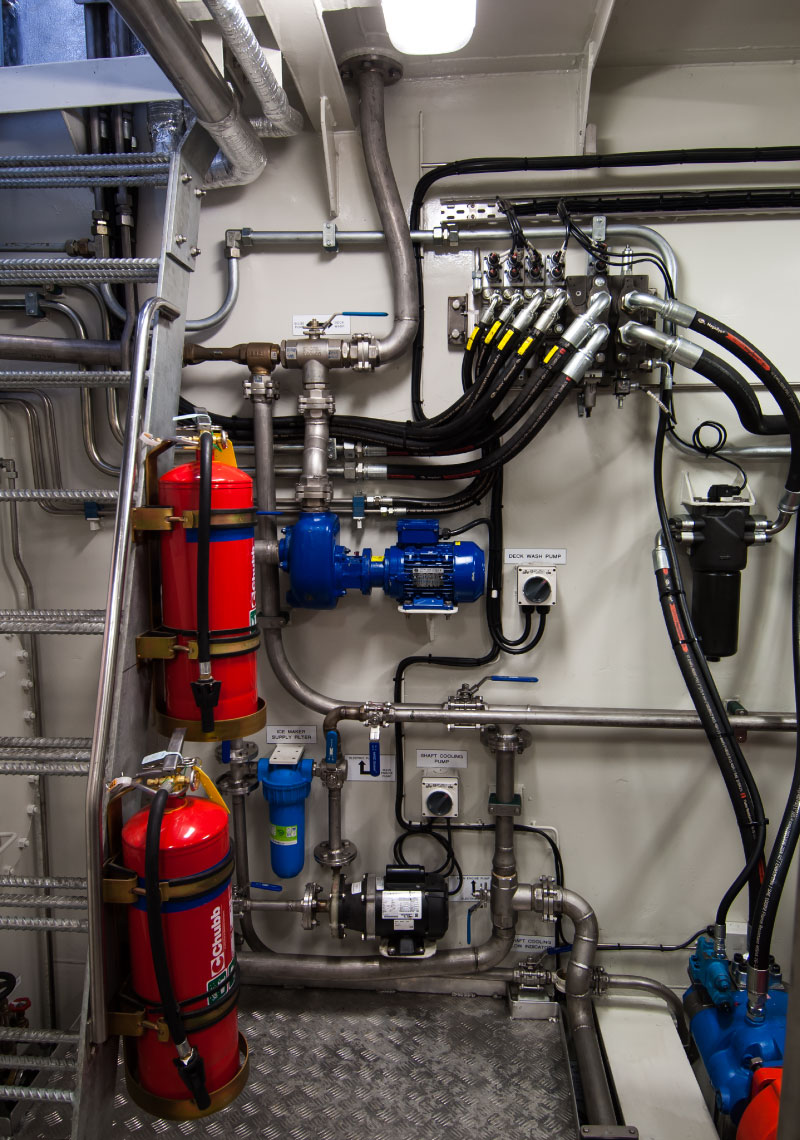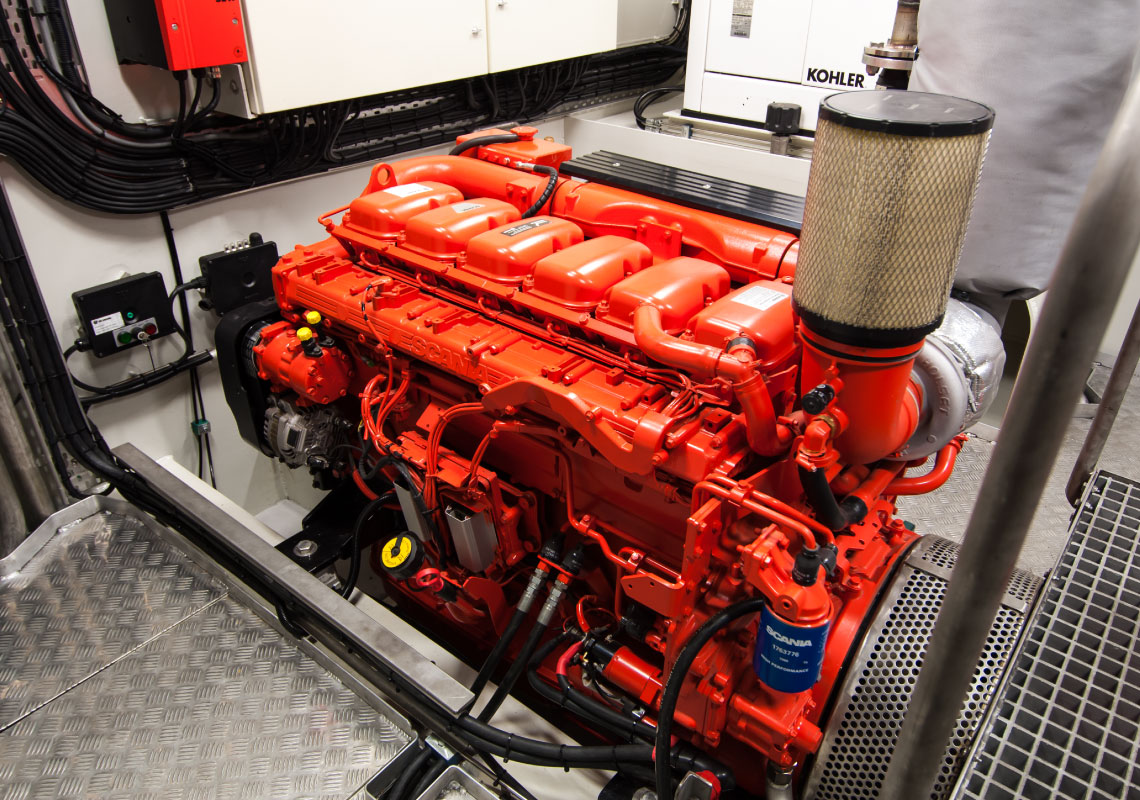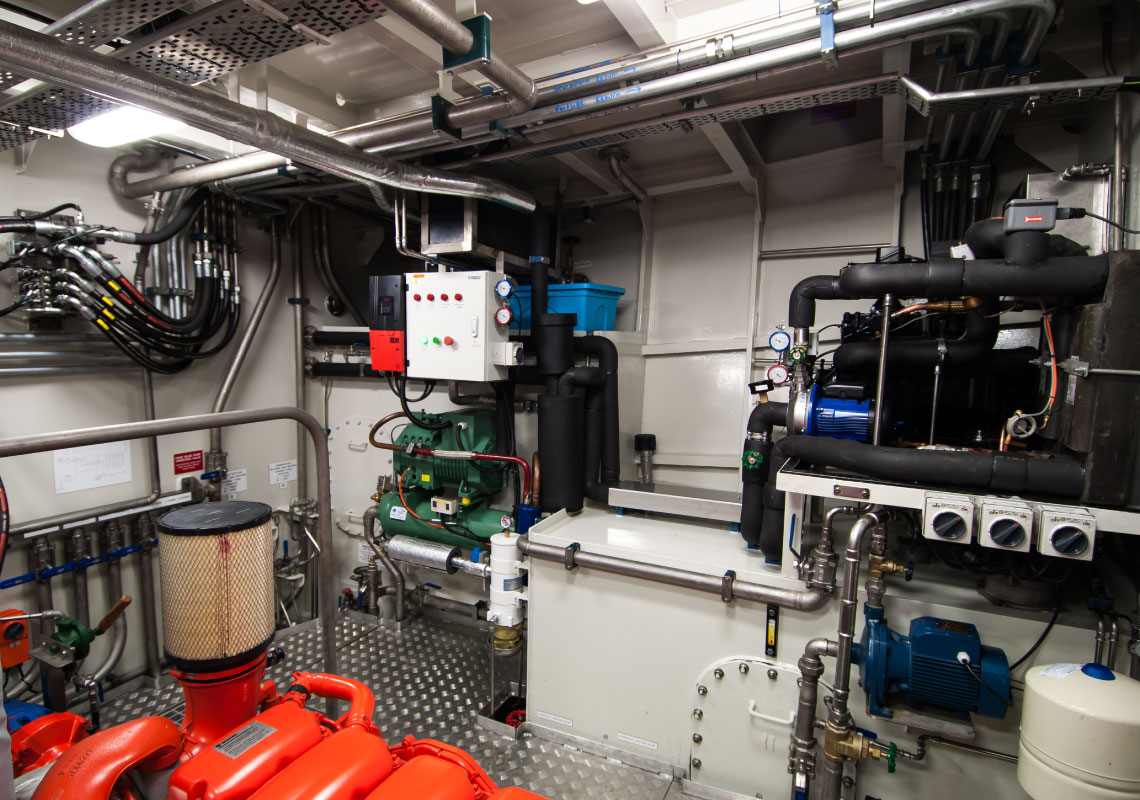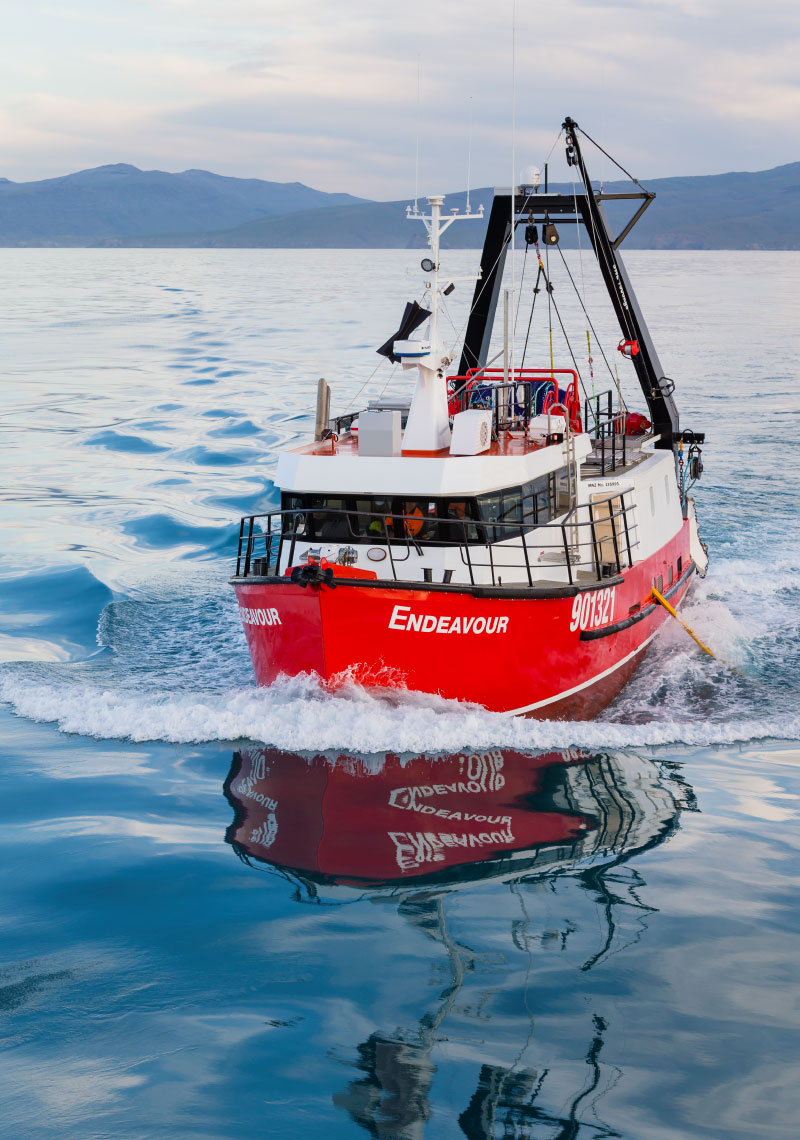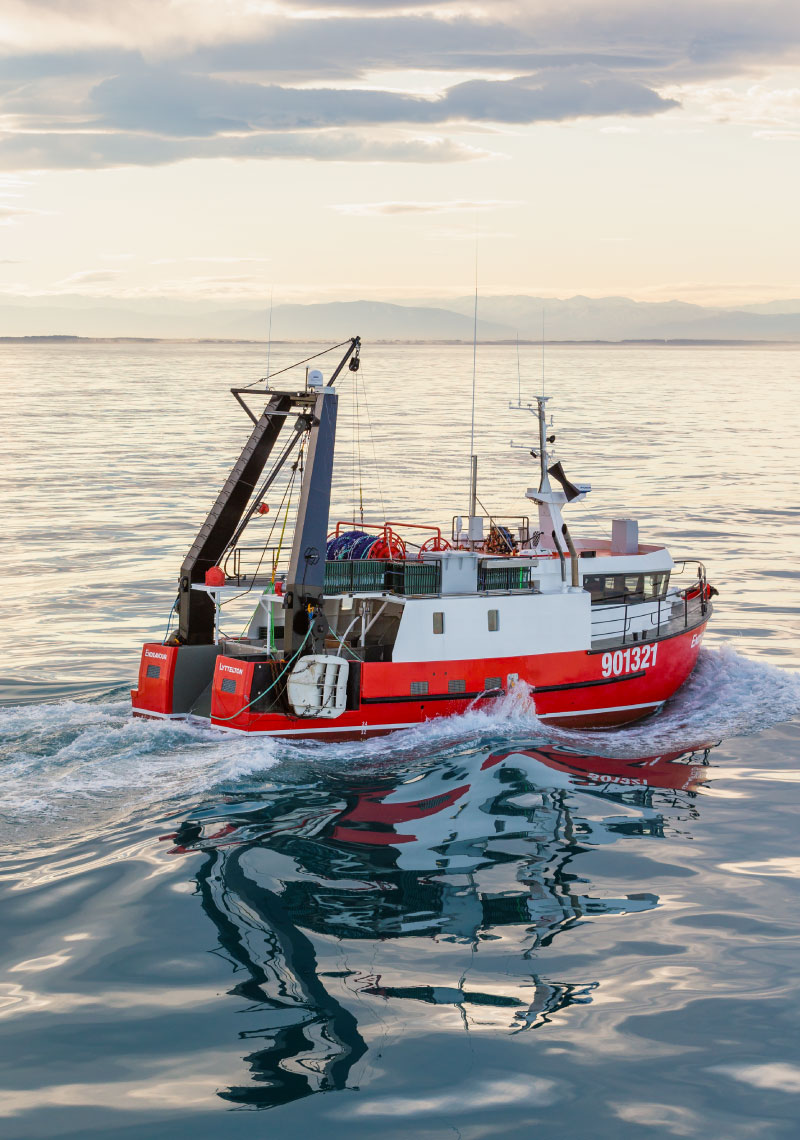 The name "ENDEAVOUR" has strong historical links to Lyttelton, and its dictionary definition (to attempt to achieve a goal, earnest, prolonged and industrious effort) also in many ways reflect the Stark Family's Business attitudes, achievements and aspirations.

Launch days are very special occasions, the culmination of a huge effort in design and building of the boat now presented here today, likewise the actual launch celebrations are also carefully thought out to provide special significance.

Jean Stark performed the official launching duties. On preparing for launch day, we identified Jean had not previously launched a vessel. Given Dave Stark (Frank and Ralph's brother) had 50+ years working for Stark Bros this possible omission needed to be investigated — we found Frank Stark had asked Jean many years ago but she was too busy with six children — so had said NO. This time Andrew Stark managed to convince Jean she was still up to the task and secure a YES — a very fitting tribute to the four generations of Stark Family attending this ceremony today.

Endeavour represents at least the 43rd commercial boat longer than 10 metres built by Stark Bros, and is the second biggest by displacement weight behind the Frontier at 146 tonnes.

The ENDEAVOUR is fully equipped with a variable pitch propeller, onboard salt water ice maker, computer controlled split hydraulic winches with auto scrolling, and will fish alongside our other vessels — FV Frontier, FV Legacy and FV Nessie J on the East Coast South Island, fishing depths from 10m to about 500m.

With 58 years of Stark Bros history, lots of boats built, and far more ships dry docked for repair, we sincerely trust that the majority of the stories about Stark Bros would reflect the honesty, integrity and hard working nature of the Starks and their team of loyal staff — and of course their fishermen.


Specifications:
| | |
| --- | --- |
| Type of craft: | Stern Trawler |
| In Survey to: | NZ Offshore Fishing Vessel 200nm |
| Home Port: | Lyttelton, NZ |
| Owner: | Cressy Fishing Ltd |
| Operator: | Ocean Fisheries Ltd |
| MNZ #: | 135995 |
| Radio Call Sign: | ZMF5228 |
| Fishing Number: | 901321 |
| Designer and Builder: | Stark Bros Ltd. |
| Construction Material: | Steel |
| Length Overall: | 17.20m |
| Design Water Length: | 16.73m |
| Beam: | 6.00m |
| Draft: | 3.20m |
| Displacement: | 125 Tonne |
| Free Running Speed: | 10 knots |
| Main Engine: | SCANIA DI13 071M 294kw (400 HP) @ 1800rpm |
| Gearbox: | Hundested Marine Gear CPG-32 9.05:1 reduction |
| Keel Cooling: | Fernstrum coolers – M/E, Genset, Refrigeration |
| Propeller: | Hundested Variable Pitch,9.5 HP/HP 1800mm diameter, 4 blade |
| Bollard Pull: | 8 tonnes |
| Generator: | Kohler Marine genset 28EF02D 3 phase, 28 KVA |
| Steering: | Hydraulic operated single blade rudder |
| Nozzle Steering: | Stark Bros steerable Nozzle |
| Radar: | Furuno ARPA Radar M1835, 36nm colour radar |
| Compass: | Saura MR-150 |
| Depth Sounder: | Furuno FCV1150-NT dual frequency 38/200kHz |
| Net Monitor | Marport NC-1-03, 3 hull mounted transducers |
| Radio SSB: | Icom IC-M801E SSB Radio |
| Radio VHF: | Uniden Oceanus UM415 VHF Radio |
| Auto Pilot: | Furuno Nav pilot 700H |
| GPS: | Furuno GP33 |
| Chart Plotting: | Maxsea 3D |
| Watch Alarm: | Furuno BR-500 navigational watch-keeping alarm |
| EPIRB: | Kannad 406 float free |
| TV: | TracVision Sat TV |
| Phone: | Ericson W35 cellular voice/data terminal |
| Trawl Winches: | Stark Bros Hydraulic split winches, c/w Staffa HMB200 hydraulic motors, computer controlled, auto scrolling/wire counting, 1800m x 14mm wire per winch |
| Cod End Winches: | 1 x Pullmaster M18 6 tonne, 1Pullmaster M8 3 tonne |
| Unloading Winch: | 1 x Pullmaster PL2 |
| Net Rollers: | Stark Bros – 1 x Main, and 1 x spare net roller, c/w Staffa HMB125 motors |
| Fish Hold: | 53 cubic metres capacity |
| Refrigeration: | Icestar Saltwater Ice Maker, 2000kg /24hr and Glycol cold wall refrigeration panels in fish hold. |
| Paint: | International Paints |
| Liferaft: | RFD Surviva 4 man SOLAS A pack |
| Fuel Capacity: | 8520 litres |
| Fresh Water Capacity: | 3650 litres |
| Lube Oil Capacity: | 500 litres |
| Waste Water Capacity: | 100 litres |
| Hydraulic Oil Capacity: | 1850 litres |
| Crew: | 3 |
| Date of Delivery: | August 2016 |
DOWNLOAD FV ENDEAVOUR SPECIFICATIONS